Rosie Deacon: Fun Foam Fantastical-Fabulous Fun!
29 June 2019 - 26 July 2020 | Lower Entrance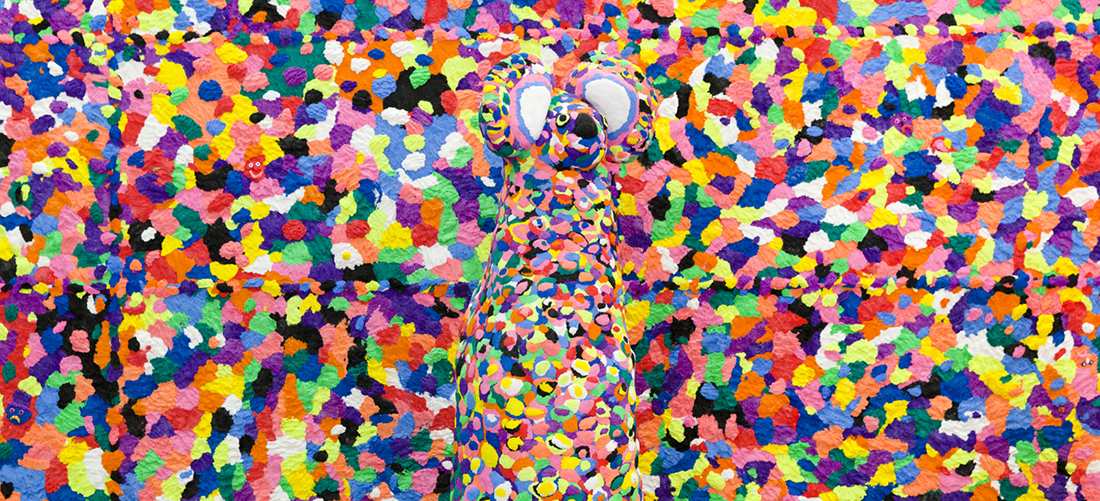 Image: Rosie Deacon, Wonder, 2016, Hazelhurst Regional Gallery & Arts Centre. Image courtesy Silversalt Photography.
Rosie Deacon will transform the Gallery's entrance into an exciting new and bright passageway with her exhibition Fun Foam Fantastical Fabulous Fun! This immersive installation incorporates hundreds of kilograms of Fun Foam - a gooey and textured craft material popular in the 1980s. Deacon was gifted this truck load of Fun Foam from a studio neighbour (whose parents own a toy company, and were discarding 900kg of this product). This started Deacon's obsession with the dynamic and versatile material, where she shaped everything from kangaroos, koalas, trees, and Australiana mythical creatures.