Tree Conversations: networking with the wood wide web
Saturday 8 February – Sunday 3 May 2020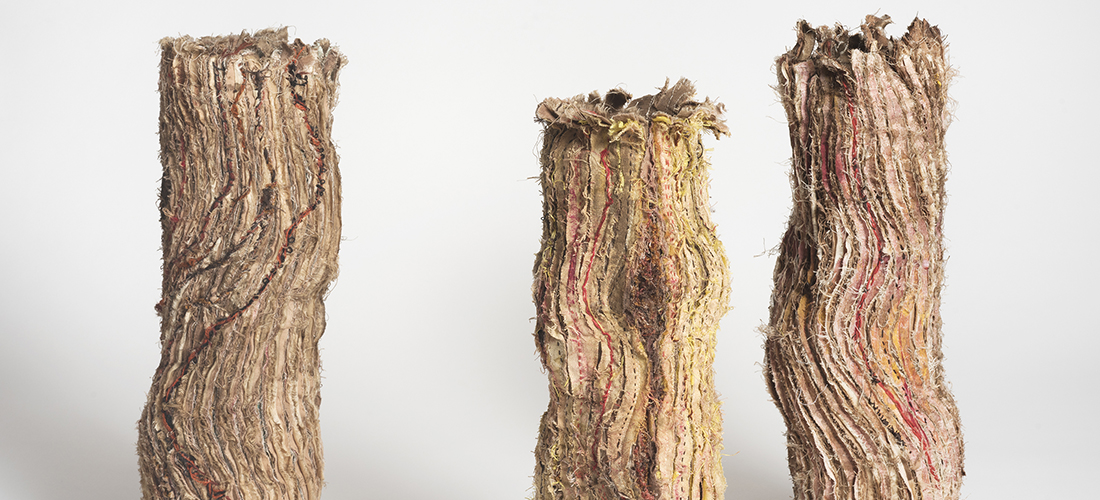 Image: Bev Moxon, Just There, Beyond the Horizon (detail), 2019, eco dyed and painted recycled fabric threads and cardboard tubes. Photograph courtesy Brenton Mc Geachie.
Can trees talk? Are you listening? In Tree Conversations: networking with the wood wide web, Networks Australia share fresh insights into the world of trees. Providing audiences with thought provoking exhibitions since 2010, this group of artists from regional NSW and ACT present unique works in a diversity of mediums that will share secrets from the mysterious lives of our leafy companions.
Artists include: Ann McMahon, Belinda Jessup, Bev Moxon, Christine Appleby, Deb Faeyrglenn, Dotti Le Sage, Jenny Manning, Karyn Fearnside, Katherine White, Liz Perry, Marli Popple, Monique Van Nieuwland, Nancy Tingey, Ola Robertson, Rachel Devlin, Rozalie Sherwood, Sharon Peoples, Susan Hey and Wendy Dodd.