Learn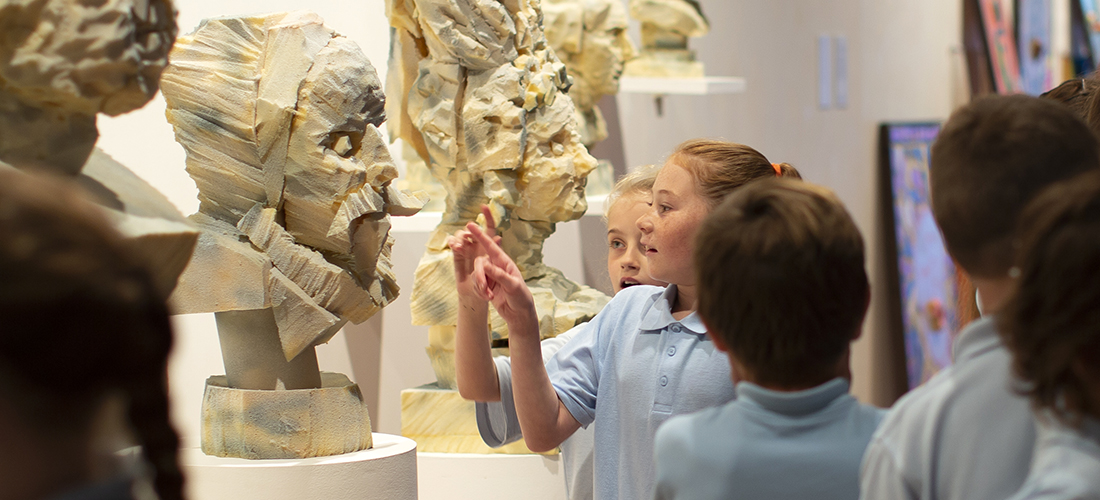 Throughout the year, the Gallery runs an exciting and varied range of learning and engagement programs. The purpose of these is to provide interesting and innovative opportunities for all members of the community to explore experience and be inspired by their own and others' creativity.
Each program is carefully researched and designed to suit different sectors within the local community, from beginners to established practitioners. The Gallery Curator- Learning and Engagement plans, coordinates and manages these programs with the assistance of experienced tutors, professional practitioners and visiting artists as required.
Programs have different access points, either through individual interest, a group orientated focus, or educational institutions.
This embedded primary school program brings together schools in the Wiradjuri language area to engage with The Art Gallery of NSW and Wagga Wagga Art Gallery's collections and specialist education support from The Arts Unit.Through participation students will develop an understanding of nationally recognised and local Wiradjuri Aboriginal art practice, language and culture.
The exhibition for the latest Home project Ngurambang: district, country, home will be exhibited at the Wagga Wagga Art Gallery from Saturday 12 September. The launch will be held on Thursday 17 September at 1pm.
KaPOW! Kids and Print Outreach Workshop
A tailored program of activities that takes place within the school environments.This educational outreach program draws on Wagga Wagga Art Gallery's nationally significant collections the Margaret Carnegie Print Collection and the National Art Glass Collection as the beginnings for students to create artworks from. The entire school participates with students, teachers and support staff benefiting from the program. A kit remains with the school along with a printing press for 6 months, proudly sponsored by ADFAS Riverina, to enable the continuation of the program.
KaPOW! is rolled out twice each year to schools within the local government area and once to schools outside this area subject to sponsorship.
For more information call the gallery today on (02) 69269660 or gallery@wagga.nsw.gov.au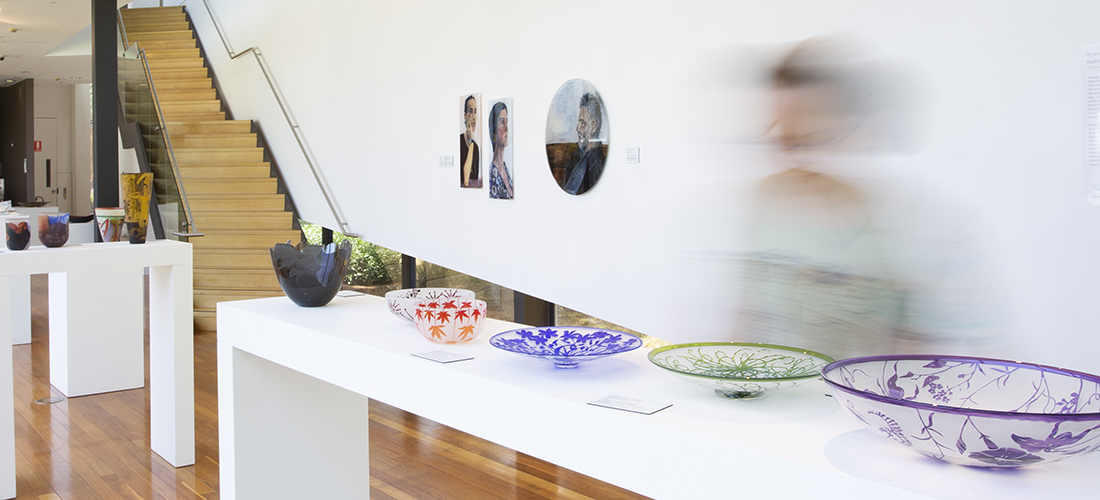 Get the most out of your visit by taking a guided tour with trained volunteer gallery guides. Guided tours are available on request by contacting the Gallery two weeks in advance of your tour, and are free of charge.
Our guides are passionate in sharing their love of the Gallery's collections and exhibitions with members of the public. They are knowledgeable and professional and have established a strong reputation for their dedicated service to the community.
We offer services for all interested groups. School groups participating in tours with gallery guides is a great way for students to expand skills in teamwork and communication, share points of view, and understand the creative processes in visual arts practices.
We'll even help your teachers plan visits to meet a specific theme or curriculum outcome, or your group can self-guide at no cost.
Call us today on (02) 6926 9660 or send a request through on gallery@wagga.nsw.gov.au to make a group booking.
Cost: FREE
In addition free public tours looking at out extraordinary exhibitions are a great way to discover the depth and beauty of what's on offer at the Gallery.
---
Guiding through the years publication
Venue and Safety Information for Schools