Unleashed: Charles Sturt University BA Photography
Links Gallery: 29 October - 3 December 2010


Unleashed on display in the Links Gallery, 2010

Unleashed, the third graduation exhibition by students from the Bachelor of Arts (Photography) at the Wagga Wagga campus of Charles Sturt University, presents an exciting range of large-scale photographs. Despite the imposing size of many of these images, Unleashed is often surprisingly unpretentious, and is as much a celebration of humanity as it is a showcase of each participant's talents. The exhibition reveals a wide variety of styles and techniques, with a diversity that forecasts the range of photographic practices to which these students aspire, as they begin the next stage of their careers.
The success of these works reflects the culmination of intense study by these students within the School of Communications & Creative Industries (formerly the School of Visual & Performing Arts) at Charles Sturt University. At the same time each of these committed and talented practitioners has brought their own identity to their work. Thus is a consequence of geographical location equally balanced with a national perspective, and a determined eye on the world stage.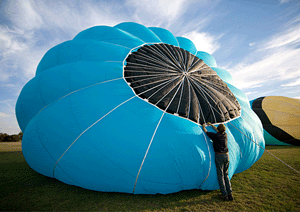 Teresa Iannelli, Hot Air Balloon, 2010, digital photograph

Participants in Unleashed include Steven Bollinger, Kristina Breust, Vivian Brewer, Elle Cook, Natalie Fraser, Monique Flagg, Melissa Gonczar, Teresa Iannelli, Liam Lander, Kiah McCarthy, Narelle Oehm, Myles Prangnell, Alexandra Prest, Emma Ryding, Rosie Taprell and Richard Trethewey. This will be the third group of students to graduate from the Bachelor of Arts (Photography) course at the Wagga Wagga campus.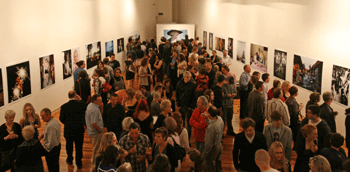 Visitors at the opening of Unleashed, Saturday 30 October, 2010

Opening
When: Saturday 30 October 6:00-8:00pm
Where: Links Gallery, Wagga Wagga Art Gallery
Cost: Free