Ngulagambilanha: to be returning home
Margaret Carnegie Gallery: 18 July - 6 September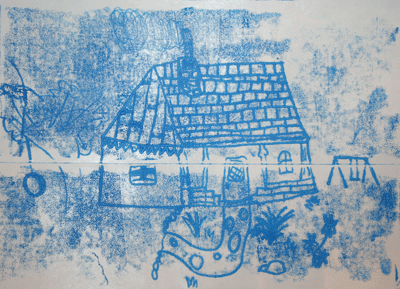 Student work from the workshops at Wagga Wagga Art Gallery
Ngulagambilanha: to be returning home is an exciting and innovative exhibition from students and teachers participating in the program of the same name. This program presented by The Arts Unit of the NSW Department of Education in partnership with the Art Gallery of NSW and Wagga Wagga Art Gallery, has been running over the first two terms of this year with a selection of the work produced culminating in this exhibition.
Ngulagambilanha: to be returning home is a visual arts program that brought together schools in Wiradjuri Country to engage with The Art Gallery of NSW and Wagga Wagga Art Gallery's collections and included opportunities to make connections with local Wiradjuri artists, artworks and language.
The reception and participation in the program has been truly amazing, with many wonderful outcomes for all participants. In particular, the gallery was delighted that seven regional public primary schools, Temora, Tumut, Corowa, Gundagai South, Gundagai, Ashmont and Henty participated so enthusiastically throughout, creating an amazing array of diverse artworks.
Wagga Wagga Art Gallery welcomes all to this celebration of creativity, diversity and engagement of schools, galleries and communities. There is so much to be seen from prints and paintings to beautifully woven objects. Come along and discover the hidden stories, talents and visions of our region's next generation of artists.