Juju Roche: Unearth
Saturday 3 August – Sunday 22 September 2019 | Links Gallery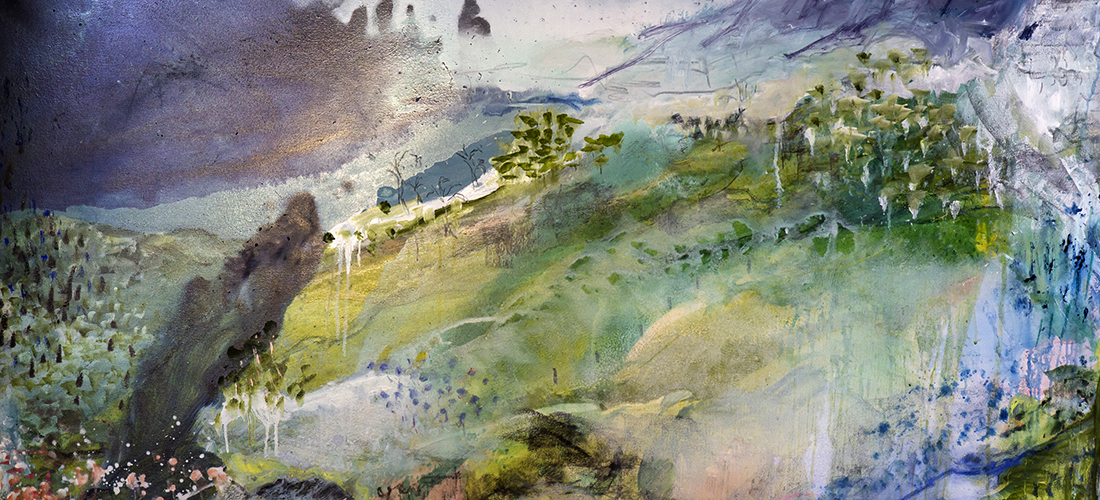 Image: Juju Roche, Mountains O'Things (detail), 2019. Oil, powder pigment, shellac and charcoal on canvas, 1.65m x 1.65m. Photo courtesy Tayla Martin.
Through her new body of work, Juju Roche investigates the tension in how people experience and respond to nature. By leaving her large scale paintings exposed to the wind, sun and rain; both the canvas and medium are left vulnerable to the natural environment. Through this process Roche surrenders her aesthetic control over the outcome, inviting the audience to consider society's innate desire to control Mother Nature.

Roche's works are patterned with subtle motifs and mark-making that challenge our notions of beauty and prompt our perceptions to evolve.