Masters of Print
Main Gallery & National Art Glass Gallery: 27 May - 18 September 2011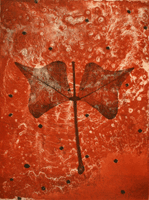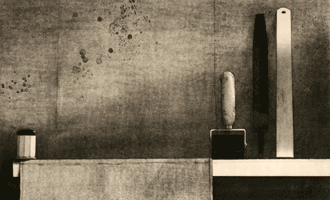 (Left to right) Judy Watson, Batwing coral, red bean tree, 2006, etching
Ronald Quick, Still life - roller and jar, 1980, etching and aquatint

Masters of Printmaking draws upon Wagga Wagga Art Gallery's extensive collection of modern and contemporary Australian prints, the Margaret Carnegie Print Collection, to explore the creative process of printmaking. Masters of Printmaking features works by luminaries of the field such as George Baldessin, Jorg Schmeisser, and Barbara Hanrahan; and works printed by master printmakers including John Loane, Meg Buchanan, Basil Hall and Fred Genis.
A Wagga Wagga Art Gallery Initiative.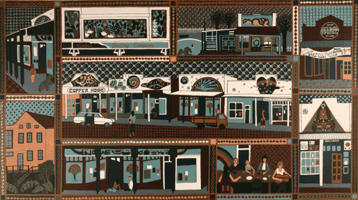 Annie Franklin, Let them worry, 1985, screenprint

Opening
When: Friday 5 August, 6:00 - 8:00pm
Where: Wagga Wagga Art Gallery
Cost: Free
Masters Forum
Discover the secrets of the masters: join acclaimed glass artist Robert Wynne, renowned printmaker GW Bot, and many more from the creative community as they share their insights and experiences.
When: Saturday 6 August 2011, 10:00am - 12:00midday
Where: Wagga Wagga Art Gallery
Cost: Free
In association with Wagga Wagga City Council's Winter Cultural Festival 2011,
Masters & Apprentices: Sharing, Learning, Skills and Awareness.